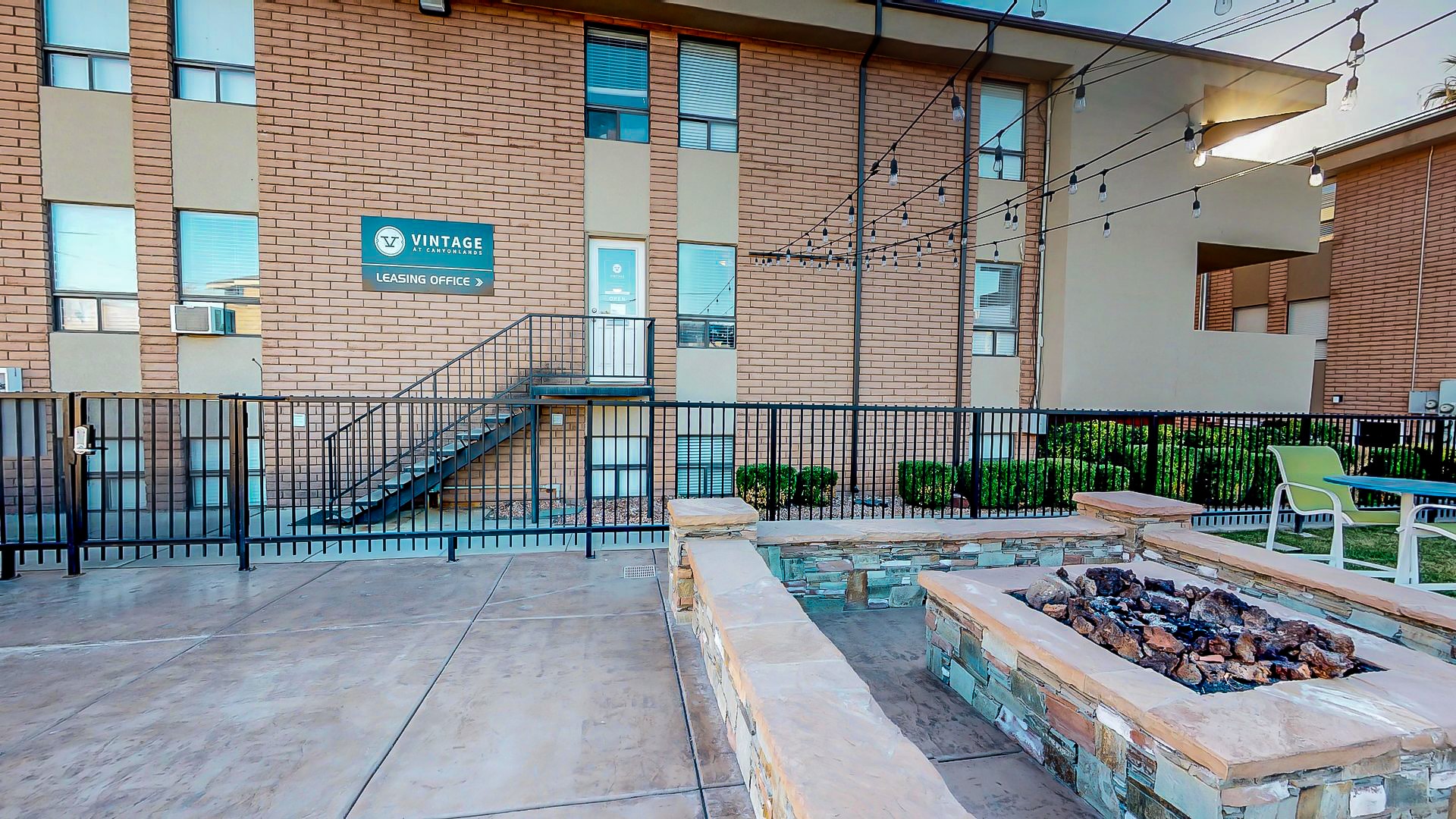 Frequent Questions
Are there any special offers going on at Vintage ?
When can I apply or lease an apartment?
We are leasing NOW! Apply now before it's too late! Start your application here.  
What is included in rent?
Rent includes a fully furnished apartment, high speed fiber optic internet, cable, and access to all amenities.
Are utilities included?
Utilities are not included, but are based on usage.
What does "fully furnished" include ?
The apartments come fully furnished with a dining table, couches, beds with raised frames, dressers, a TV stand and a 55" flat screen TV. Kitchens come furnished with a fridge, microwave, oven & stove, and a dishwasher.
What should I bring ?
This list is not all inclusive, but some items we recommend are…Small electronics: coffee maker, toaster, iron, ironing board, table lamps Linens: comforter, sheets, towels, shower curtain Miscellaneous: hangers, toilet paper, paper towels, trash buckets, cleaning supplies, laundry detergent, broom, mop Kitchen: Pots, pans, plates, glasses, utensils
What are your pet policies ?
We do not allow pets at Vintage at Canyonlands
What about parking?
We have ample parking! Parking costs just $15/month.
I'm nervous about having bad roommates
The application will ask about your interests and roommate preferences. We go through each application individually to ensure we're finding you the best roommates you could have! We understand roommates can make or break a college experience so our goal is to help you find your new best friends!
How many roommates will I have?
There are up to six people per apartment – two per bedroom.
What are the rules?
Our House Rules are no drinking or smoking in the apartments or on the property. We also do not allow overnight guests without prior approval from management and roommates.