Limited Availability! Contact Us Today!

Vintage Dixie Student Housing
The Best Dixie Student Housing Option that St. George has to Offer
Here at Vintage at Canyonlands, our goal is to offer students the same level of comfort and peace of mind that they would find at home. We strive to improve the quality of the Dixie student housing scene and we want our residents to make friends and enjoy their DSU experience with us. Book a tour today to see the outstanding experience that Vintage at Canyonlands has to offer.
Apply Now
A Short Walk from DSU Campus
Located just across the street from Dixie State University, Vintage at Canyonlands is the optimal location for all students, regardless of your transportation constraints. Whether you're commuting by car, by scooter, on foot, or by magic carpet, campus is close enough for you to be on time for class no matter how late you stayed up "studying".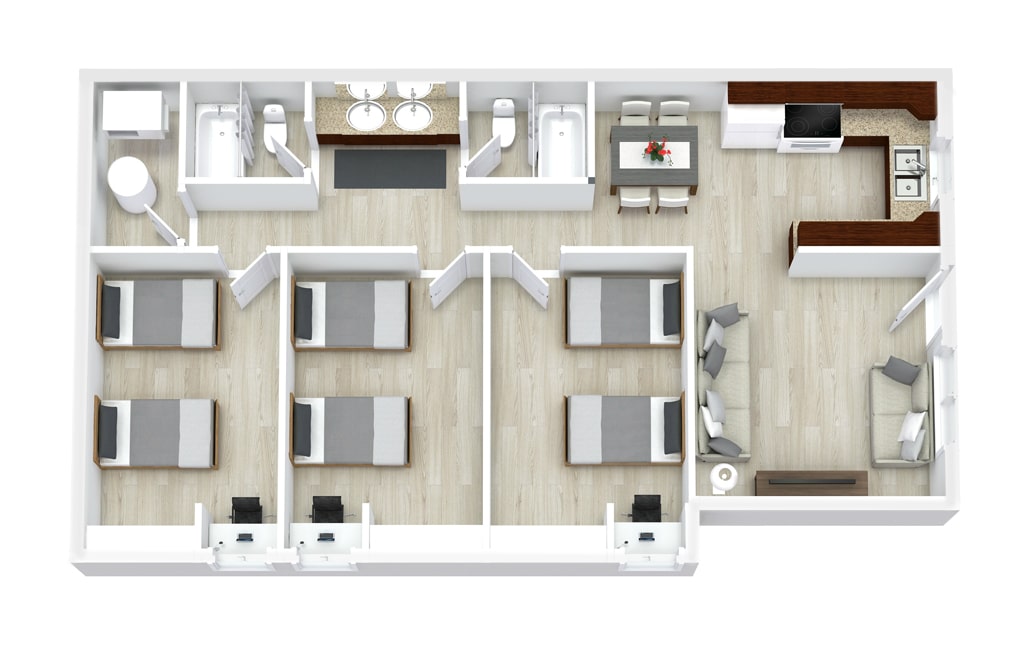 Floor Plans & Pricing
We know that finding a quality apartment in the Dixie student housing scene can be a nightmare. That's why we've provided the perfect solution for all of your housing woes. From private to shared bedrooms, all of our apartments have new flooring, new paint, and are fully furnished! Sign your lease today with Vintage at Canyonlands for the best DSU housing experience. We make the application process easy, and if you have any questions, our suspiciously friendly staff is here to help you!
View Floor Plans
Sign Up
with Vintage today!
Limitless
opportunities await!
Come by for a tour and see what makes us exceptional.
Book a Tour Today!